Elaine Falkenberg, Sales Associate/Realtor


22 Old Kings Highway South, Darien, CT 06820

159 Rowayton Ave, Rowayton CT 06853
800 Seagate DR, Naples FL 34103


Call: 917.941.5362 or email: Elaine.Falkenberg@raveis.com
Please contact me for recent home sale statistics for your neighborhood and if you would like to know what the market value of your home is or if you are thinking of buying!
I look forward to meeting you.
Why Elaine?
I am a full time dedicated real estate professional. Since I do not have children (although the furry kids might disagree with this statement!), I basically dedicate all my time to selling your home, or finding you one to buy. When I left the corporate world years ago, I approached this venture like starting a new business. I was always in sales in New York City, working for a start up company called C2Media straight out of college, then monster.com as a major account manager. Full steam ahead with marketing, advertising, networking. I invested money, time, and effort into my business. Through the ups and downs in the real estate market, I try to keep the same philosophy - strong work ethic, spending money to make money, innovative marketing ideas, positive attitude, energy, and enthusiasm.
I have worked with many young couples coming from NYC and just starting to have children, as well as downsizers/empty nesters. I now also work with people looking for a home in Naples Florida.
I grew up in Fairfield, lived in NYC for many years, and now live in Rowayton and Naples. I am an avid racing and cruising sailor and my husband and I are members of New York Yacht Club and Stamford Yacht Club. I also enjoy playing tennis in Florida in the winter! As a bit of a fitness buff, I also enjoy boot camp in Darien, Orangetheory in Naples, running on the beach in Naples, and yoga among other things. I am passionate about animals. And have been to Rwanda twice and held a fundraiser to help the critically endangered mountain gorillas there.
I am a very adept listing agent. I have listed many homes for people who have moved away either for business or other reasons, and also many homes of people who are 'moving up' to their next home locally or changing their lifestyle. I enjoy helping people get to the next stage of their lives.
I have been with William Raveis since 2004 and have been in the top ten of the company's over 4000 agents several years. I have brought in over $180 mill in revenue so I have a lot of experience.
I'd love to tell you more about what I can offer you, and more importantly find out what
you are looking to do. I am a hard worker, but also empathetic, a good listener, and I hope, a bit fun!
So when you decide that you'd like to buy or sell a home in the Darien, Rowayton, Norwalk, areas, please contact me . Thank you!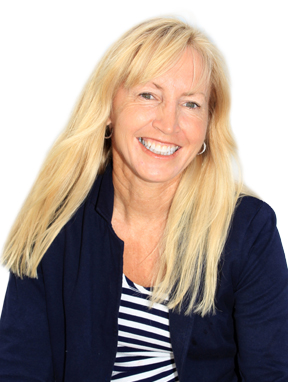 Elaine Falkenberg
Real Estate Professional Associations



Darien Board of Realtors




Darien MLS




Consolidated MLS




National Association of Realtors




Connecticut Association of Realtors




Naples Area Board of Realtors




SW Florida MLS



Achievements



Chairman's Elite Club multiple years. Top 10 out of 4000 3 years.




Agent of the Year - Darien office




Top Listing Agent - multiple months/years




Top Selling Agent - multiple months/years




Top Producer - multiple months/years




Exceptional property specialist - new construction and waterfront




CHP designation (Certified Home Professional)



Previous professional experience



20 years top producer in corporate sales working for C2 Media & Monster.com in NYC, as well as a short stint in commercial roofing.



Personal



Rowayton resident since 1994




Lifelong Fairfield County resident, except for college in PA, and 8 years living in NYC! Also commuted to the city for many years.




Passionate Racing and Cruising Sailor




Dog & animal lover




Rwanda's Gorillas




Stamford Yacht Club, New York Yacht Club. Own a boat that we cruise and race




Volunteered at PAWS Animal Shelter




Love to sail, boat, run, bike ride, play tennis, go to botk camp at Infinity Fitness in Darien, Orangetheory in Naples, Yogalab in Naples, paddleboard.



Education


Franklin & Marshall College, Lancaster PA - BA



Andrew Warde High School, Fairfield CT